2008

BOGOF - Buy One New Car Get One Free!

Reuters
---
IT'S ALL SO DIFFERENT NOW... No 50% BOGOF deals today. Sales are good - but you can still get 25-30% OFF many New Cars.

NO-OBLIGATION FREE QUOTES. We can't publish the best deals due to dealer pressure. Phone 0207 175 0555 for our best price!

NO IMPORTS - even after recent falls in the Euro, importing new cars makes no sense as our UK dealers are SO competitive!

OUR £199 FEE. We charge a fee - if you complete our deal (dealers also pay us a success fee - INCLUDED within all prices).


Watch How We Get Such Big Discounts.
Broadspeed
---
IDENTICAL CARS. All UK-Supplied by Franchise Main Dealers. Brand New, Not Pre-Registered or Second Keper (and no Imports)

IDENTICAL WARRANTY. Use your local Main Dealer for Servicing & Warranty Repairs. No need to return to a Supplying Dealer

DEALERS NATIONWIDE. No matter where you live, we'll probably have a dealer nearby (if not, you can have doorstep delivery)
2008

Buy one car and get one FREE as car dealers try to boost sales

The Daily Mail
---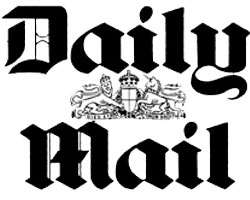 Desperate car dealers today stunned experts by launching an extraordinary credit-crunch busting deal - buy one new car and get another completely free. With car sales plummeting, dealers have been driven to offer a supermarket-style deal of two £20,000 saloons for the price of one in a bid to shift motors from their forecourts. Industry experts at the AA described the offer as 'almost unbelievable' and admitted the car market was in crisis. Buyers can now snap up hundreds of Dodge Avenger SXT 2.4i saloons equipped with leather seats and climate control as dealers sell them off at a loss. The brand new cars - essentially being offered at half price - also come equipped with climate control, alloy wheels and sat-nav as standard. Dodge dealers are offloading the cars in a groundbreaking move through price comparison websites such as 'Broadspeed.com'. Because so many cash-strapped Brits have stopped buying new cars, Broadspeed.com is able to offer to sell the left over cars at a bargain basement price. AA spokeswoman Vanessa Guyll said: 'In 23 years in the industry I have never seen anything like this - it's almost unbelievable. 'You expect this kind of thing with washing powders in supermarkets, not cars which are such a major purchase. 'Many within the industry will react with shock and horror at this. 'There is no doubt the problems in the car market are severe and this shows that dealers are now being forced to offer extraordinary deals. 'Dealers have a lot of stock they cannot shift and clearly they are now prepared to do so at a loss. 'The credit crunch has had an enormous impact and it's very hard to get a loan but it's actually a brilliant time to buy a car if you have the money.' Broadspeed.com managing director Simon Empson said the crisis in the motor industry means some dealers are desperate to shift their cars, even if it is at a significant loss. He said: 'For franchised dealers to be giving away a free car means that someone, somewhere along the line is making a very big loss and that just hasn't happened before. 'Some manufacturers out there have got five to six months of unsold stock. 'The motor trade is beyond desperate - it's in crisis. 'There's no doubt it's a great time to buy if you have the money. We have large quantities of these cars available and they will sell in days because it's an amazing deal. 'The very first call I had was from a father who was going to buy the two cars, have one himself and give the other to his son.' New car sales in the UK slumped by a staggering 21 per cent in September. The fall was the fifth consecutive monthly drop. Registrations numbered 330,295 last month, down from 419,290 in September 2007. New registrations fell an annual 18.6 per cent in August to record their weakest showing since 1966. Mr Empson added: 'Because of the credit crunch, many people are struggling to get the finance they need to buy new cars - they simply can't borrow money anymore. 'Dealers are becoming more and more desperate and that's why we get deals like this.' Mr Empson said prestige German makes such as Mercedes and 4x4s had been hardest hit by the drop in demand and were now being offered at heavy discounts. In July, this year, Prime Minister Gordon Brown criticised 'buy one get one free' deals saying 'unnecessary' purchases were actually contributing to price rises.
2008

Car Broker Says Bogof To Slowdown

Sky News
---

Simon Empson of Broadspeed.com was prompted to launch the buy one get one free - or bogof - deal by a slowdown in sales and the glut of cars on the market. His first offer of the kind came earlier this month with a Dodge Avenger SXT 2.4i with leather seats and air-conditioning going for £20,000. He said the phone rang off the hook, his website crashed and he was sold out within four hours. Mr Empson is now doing it all over again with another campaign, the Kia Magentis, hoping to achieve the same sort of success. He said: "We introduced the buy one and get one free deal simply on the back of there being so many unsold cars out there. "Dealers are struggling to move the kind of volume of cars they need to sell and so they approached us and said 'now, how can we sell more cars?'. "So, when we were offered a car at half price, we thought there's an opportunity to take this to market and sell double the number of cars so we created the 'bogof': buy one, get one free." Mr Empson's initiative comes against a backdrop of misery for the car industry, with Honda announcing a two-month closure of its UK plant on the day figures showed a 25% drop in car production in October. But the response to his deal has persuaded Mr Empson things are not as bad as they seem. "If this was a real recession - depression as some people are calling it - why did we get over 20,000 enquiries in such a short space of time? "Why, when we were not offering car finance, were people willing to buy these cars in such large numbers?," he said.
2008

Essex dealer offers buy one get one free – on cars

The Guardian
---

A car dealer desperate to shift stock has stunned the motor industry with an extraordinary offer: buy one car and get one free. The online car broker Broadspeed.com said yesterday it had just sold the last of its Dodge Avenger saloons after launching the extraordinary offer, more usually seen on washing powder or packets of bacon. Buyers were able to buy two Dodge Avenger SXT 2.4i models for £20,000 from the firm, based in Colchester, Essex. Such was demand for the cars, which come with leather seats and air-conditioning, that the company website crashed. Simon Empson, managing director, said he was planning to offer more "Bogof" deals in the future. Car industry experts described the offer as "almost unbelievable'' and said it was a sign the car market was in crisis. New car sales in the UK slumped by 23% last month, the biggest fall for 17 years. This week at least four big car dealerships called in the administrators with the loss of more than 400 jobs. More are predicted to fail over the next few months. Empson said: "It was amazing. We had been trying to sell those cars online at half price for nearly a month and they were selling but it was nothing special. But when we made the deal two-for-one, we got 22,000 customers. It's the power of marketing I suppose." His company, a partner with the BBC's Top Gear magazine, is negotiating the same offer with two more mainstream manufacturers, but declined to name which ones. "If you've got the money there has never been a better time to buy a car," he said. "Cars are in some cases literally half price. We have Mercedes Benzes available. The repayments were £800 a month — that's now down to £399. "Some BMWs that list at £39,000 can now be bought for £22,000. Every day I'm getting sent lists of unsold stock with thousands of cars, all at discounts that were previously unimaginable."
1998

Empson Creates Niche by Finding Loopholes in Distribution System

Wall Street Journal
---

HOEK VAN HOLLAND, the Netherlands -- When Mary Lloyd needed a new Land Rover to tow her two-horse trailer, she knew exactly where to go for the best deal: the Netherlands. Never mind that Mrs. Lloyd, a horse breeder, lives near Harwich, England -- the same country where the car was built -- and that the nearest Dutch city lies 110 kilometers across the North Sea. Nor, for that matter, that the Dutch and British drive on different sides of the road. Like an increasing number of Britons these days, Mrs. Lloyd and her husband are boarding the Car-Cruise run by Broadspeed Ltd. and Stena Lines to get good deals on their cars -- convenience be damned. It's the high-end version of the "booze cruise," in which U.K. residents hop the ferry from Dover to Calais to take advantage of lower French taxes on alcohol and cigarettes. Travel expenses included, the Lloyds estimate that crossing the water saved them almost 8,000 pounds ($12,967 or 12,745 euros) on their five-door, metallic green Land Rover Discovery, which sells for about 30,000 pounds, including 17.5% value-added tax in the U.K. "It's a disgrace," says Mrs. Lloyd of the British sticker price, adding that she suspects manufacturers are to blame. "Anybody who buys cars in the U.K. ought to have their head examined," says Mrs. Lloyd's husband, Richard. Auto manufacturers have long maintained a stranglehold on the way cars are bought and sold in Western Europe. Restrictive distribution rules, combined with currency, customs and language barriers, have allowed them to carve up markets and keep prices as much as 25% higher on average than they are in the U.S. Auto makers defended the practice as the key to guaranteeing consistent, quality service while complying with divergent national taxes and regulations on everything from headlight color to steering wheel position. Consumers could do little but fork over their cash. But those days are numbered, thanks to a welter of market forces and regulatory pressures that promise to break up the cozy old ways of the European auto business. Everywhere, European consumers are demanding better value for their money. And no wonder: Since the start of this year, the euro, the Internet and people like Simon Empson, who invented the Car-Cruise, have been eliminating obstacles to cross-border price comparisons and shopping expeditions. Add it all up, and unofficial imports -- those done by individual buyers as opposed to manufacturers and authorized dealers -- into the U.K. are now estimated to be approaching 100,000 a year -- 4% of the local new car market. Figures for Germany, Austria and France are also on the rise. Regulators have standardized vehicle-safety laws across the 15-nation European Union in response to clamor from both manufacturers and buyers. The EU's competition watchdog publishes semi-annual price lists to shame manufacturers whose prices show the biggest country-to-country gaps -- the next issue is due out in a few days -- and is threatening to liberate car dealers from a restrictive distribution regime amid evidence that auto makers are breaking the rules. In the U.K., meanwhile, Ford Motor Co.'s Volvo Car unit, confronted by U.K. Office of Free Trade officials investigating routine consumer complaints, earlier this month confessed that some of its regional managers had been engaging in illegal price-fixing. The OFT, the House of Commons and the Competition Commission are officially probing alleged price-fixing in the British market, Europe's third-biggest. The investigation isn't over, but antitrust authorities have provisionally concluded that auto makers have created "a complex monopoly situation" in Britain. It plans to hold a public hearing on the subject Tuesday as part of a process that is intended to feed into the EU's own review next year. One possible remedy: banning manufacturer's recommended retail prices to allow dealers to offer whatever price they want. Taken together, these trends spell big trouble for a distribution system that has cushioned European auto makers from competition. Regulators, consumer groups, auto executives, dealers, brokers and independent analysts say the 14.3-million-unit a year EU new car market -- the world's second largest, after the U.S. -- is heading for a distribution-led shake-out that could dent auto makers' profits and spur another round of consolidation in the crowded European market. "The roof is going to fall in, starting with the U.K.," predicts John Wormald, a strategy consultant with think-tank AutoPOLIS Automotive Analysis and Advice. To be sure, auto makers aren't waiting patiently for that to happen. Many are consolidating control over their dealers and distributors and finding new ways to discourage Europeans from circumventing their traditional distribution channels. Ford has slashed prices on some U.K. models prone to parallel imports by as much as 30% and bought into repair chain Kwik-Fit Holdings PLC to expand its share of the lucrative automotive after-sales market. Volkswagen AG's U.K. unit has pressured its dealers not to work with Autobytel, an Internet broker that helps consumers comparison-shop. Most auto makers are preparing Web sites of their own in a move to capture a piece of the action.
Car-Cruise King
Helping to drive these changes are a sturdy band of entrepreneurs like Mr. Empson, the Car-Cruise king, who are steadily chipping away at the auto makers' lock on distribution. While most traditional new car dealers in Europe are losing money or barely scraping by because of price cutting on margins that are narrow to start, parallel importers have been making a killing. A burly, soft-spoken man who made his first pound by selling pocket calculators in secondary school, Mr. Empson went on to build a business around exporting Rover Minis. He first hit on the idea of helping Brits buy cars abroad last year, during a stint as consultant to a major auto maker, though he won't say which one. Asked to figure out how the company could compete with cut-rate imports from Asia and Central Europe, Mr. Empson entered the labyrinthine world of European tax law, which allows customers in one EU country to buy cars in another tax-free -- so long as they pay taxes in the destination country. The differences are huge, and the temptation for tax arbitrage great. Taxes add some 50% to the purchase price for local buyers in the Netherlands and 90% in Finland -- compared with just 17.5% in the U.K. Because manufacturers set their pretax prices low in high-tax countries in order to make their cars more affordable, importers like Mr. Empson enjoy a double bonus: They buy where pretax prices are rock-bottom and then pay low taxes at home. But U.K. and German importers' gains are auto makers' losses. "We make a loss selling Saabs in Finland because of the tax situation," says Olle Axelson, a spokesman for Saab in Trollhattan, Sweden. "We can't change the tax system and we can't change the pricing system." That's one reason why Mr. Empson gave his client unconventional advice: If you can't beat them, join them, or, in his words, "step over the bandits and run it yourself." When the company balked out of allegiance to its established dealers, Mr. Empson decided to join the bandits. He was convinced there was an enormous potential for tax arbitrage between the U.K. and the Netherlands. To get started, he wrote a do-it-yourself guide to importing cars from other EU countries. He sold 22,000 copies in three months at 10 each pounds. Business took a second leap forward in January, when he launched a user-friendly Web site named www.car-prices.com after a two-week crash course in Web page design. Visits soared to 28,000 hits in two weeks. At that point, he says, "I knew I had a winner."
More Phone Lines
Bracing himself for a boom, Mr. Empson connected 25 additional phone lines to the three he already had connected to the automated hot line at Broadspeed's modest headquarters, little more than a garage and Spartan office up a winding dirt driveway in Stoke by Nayland, an hour north of London. But he was still unprepared for what was to come. On Feb. 26, a Friday, the BBC broadcast an interview with Mr. Empson about U.K. car prices. The next Monday, March 1, Mr. Empson's Internet service provider called to say that his site had surged past the Spice Girls' fan site in the U.K. Internet hit parade. The Car-Cruise made its maiden passage on March 2. The next day, Mr. Empson's phone company shut off his phone service because Broadspeed's Car-Cruise hot lines had jammed an entire London telephone exchange with 10,500 calls in just 48 hours. "I was out of the country," Mr. Empson recalls, "and didn't find out until I came back." The upshot: He solved the problem by switching from individual phone lines to voice mail, which offers unlimited capacity. Mr. Empson's original idea was to get Dutch dealers to display their cars in Stena's Hoek terminal so that British buyers could just "get off the ship, pick up a car and go back in a day, if they wanted to." But every Dutch dealer he approached turned him away, citing contractual commitments. Plus the little matter of the steering wheels. Most British customers end up special-ordering a right-hand drive car that will fit in back home. Under most manufacturer-dealer contracts, a dealer is restricted to advertising and selling cars in a narrowly defined "market area" in order to reduce inter-brand competition. Dealers who get caught pulling at the leash risk fines, lost bonuses or even having their franchise yanked from under them. "They do everything to make it hard for us," says one Hoek-area Ford salesman who insisted on anonymity because he said he didn't want Ford to think he was soliciting U.K. customers. Undeterred, Mr. Empson started arming Car-Cruise customers -- more than 100 a week since March -- with a list of local dealers, complete with phone numbers and names of English-speaking salesmen. He warns would-be importers that "perseverance is vital" given that many dealers are more interested in selling to locals than to transitory U.K. citizens. Dealers often tell customers they'll have to wait as long as six months for right-hand drive versions of cars that take just a few weeks with Dutch specifications. They generally insist on being paid in guilders and routinely demand 50% deposits. Sometimes they insist that right-hand drive cars can only be built with expensive features such as walnut dash-boards.
Swamped With Faxes
Others simply don't answer their mail. Renault Amsterdam, a dealer that shares a building with Renault SA's national sales company in the Netherlands, has received between 20 and 50 faxes a week from U.K. customers seeking price quotes, according to Managing Director Robert Tak. "We receive letters the whole day because of Broadspeed," he says -- more than his staff can keep up with. But how many cars he has sold to U.K. customers in the first six months of this year? "Between 10 and 20," he says. Asked to explain the gap, he blames software changes, staff turnover and restructuring. "We've had a lot of problems," he says. Despite such obstacles, customers just keep coming. Most, like the Lloyds, take the Car-Cruise themselves. Others pay Mr. Empson 700 pounds to 1,100 pounds to act as their "authorized intermediary," taking care of fetching the car, getting it through U.K. customs and securing a U.K. vehicle registration. Although Mr. Empson says he makes most of his money selling his do-it-yourself guides these days, he still imports about 20-30 cars a month for customers. At the port in Harwich, a high-security parking lot is jammed full of personal right-hand drive imports, recognizable by their foreign export plates. There's a Jaguar S-type from Denmark, several Ford Escorts and a silver Mercedes S-Class from Germany that is waiting for Mr. Empson to pick it up. It isn't hard to see the attraction. A Saab 9-3 five-door hatchback costs 21,825 pounds new in the U.K., 15,870 pounds imported from the Netherlands and just 10,294 pounds -- 53% off the U.K. net price -- if it's fetched from Finland. The latter price gap will likely be exposed in the next EU car price survey, which will include Finland for the first time. In the last survey, conducted in November 1998, U.K. prices were the highest for 60 out of the 74 best-selling new car models in the EU. Aboard the ferry, Mr. Empson and Broadspeed staff occupy a corner of a lounge. As the sun slants in through the morning haze one day en route to Harwich, Mr. Empson's Nokia Communicator rings incessantly until the boat gets out of range of the transmitters. He draws bar charts to illustrate the savings to be had on cars bought abroad and encourages people in a persuasive, reasonable-sounding voice to share their anger about high U.K. new-car prices with the U.K. government and the European Commission.
Never Mind the Mondeo
Noel Davies, a retired telegraph operator, heard about the Car-Cruise on the BBC and immediately forked over 299 pounds for himself and his son John for two return tickets on the HSS Discovery, which makes the trip from Harwich to Hoek in three hours, 40 minutes. (The price includes two nights in a four-star hotel). Their quarry: a Ford Focus. Never mind that Mr. Empson has explained to Mr. Davies that he can get a mid-sized Ford Mondeo in the U.K. for the same price as a compact Focus -- about 14,000 pounds -- following a one-time, 32% price-cut for the bigger car in May. In a hotel bar one night between car-hunting expeditions, Mr. Empson tells him the Mondeo would even be available immediately, as opposed to a 4-6 month wait for a new right-hand drive Focus ordered in the Netherlands for export. Mr. Davies, it turns out, isn't only interested in getting a good deal. "We got a little bit of revenge against the [U.K.] car dealers," explains Mr. Davies, a golf enthusiast who persevered and ordered a silver metallic Focus from a Dutch dealer for just under 10,000 pounds -- 4,000 pounds off the U.K. list price. "We saved money left, right and center -- and had a holiday as well." Encouraged by the success of the Car-Cruise with individual Brits, Mr. Empson is now trying to expand his business by snagging U.K. car-fleet managers, who account for more than half of all U.K. new-car sales. He just added Germany and Denmark as new Car-Cruise destinations, is having his DIY guide translated into German, and recently began offering pan-European financing for cross-border car purchases. He's also trying -- so far unsuccessfully -- to crack the Swedish and Finnish markets. Consider a recent conversation Mr. Empson had with Koiso Kantila, the managing director of Saab Finland. "We're not interested at all in foreign business," Mr. Kantila told Mr. Empson in a heated phone discussion, a transcript of which has been sent to the European Commission in Brussels. Saab confirms the conversation took place but says it has never ordered Mr. Kantila not to sell to foreigners.
Thorough Check
All the same, Saab's Mr. Axelson insists Mr. Kantila is "not allowed to sell his cars tax-free" to citizens from other EU countries. Mr. Axelson says Saab has "checked it thoroughly." The European Commission and the Finnish government beg to differ. EU law requires auto makers to sell cars to EU citizens and corporate customers tax-free for export, including by way of "authorized intermediaries" like Mr. Empson. And the head of import taxation at the Finnish National Board of Customs, Marko Koski, confirms that "a registered taxpayer can sell vehicles tax-free for export ... for example for English buyers." Whether the car is ordered for the purpose of export or bought straight off the showroom floor, "the foreign buyer ... does not pay any car tax in Finland at any stage," he says. So why are Saab dealers in Finland still refusing to sell to Mr. Empson? He ventures one explanation. "They're still hoping I'll go away."
1998

Personal Finance: BMW (bargain motors wait)

The Independent
---

THOUSANDS OF Britons already sail to the Continent just to save money on the cheap alcohol and tobacco they can buy there. Now British car-buyers can do the same thing. As with beer, wine and tobacco, the savings can be considerable. Broadspeed, which started its car cruise trips to the Continent this week, says it can supply a brand new right-hand drive BMW 528i for under pounds 25,000. The UK list price for the same car stands at pounds 30,880. For Brodspeed's Holland trip, customers take a Stena Line ferry to the Hook of Holland, where the company introduces them to English-speaking dealers who can supply RHD cars for British drivers. The ferry package - which costs pounds 322.50 - includes two return trips to Holland and two nights' accommodation. On the second trip, you bring your new car back to the UK with you. The cars supplied have a warranty which applies throughout the European Union, and should come with all the papers needed for registration in this country. Big savings are possible on imported cars partly because of the higher taxes charged on car purchase in countries such as Portugal and the Netherlands, where taxes can add as much as 60 per cent to a new car's list price. Manufacturers respond to these high taxes by reducing the base price of their cars in those countries. This allows British importers to get the best of both worlds, with both a low base price and British VAT at just 17.5 per cent. Figures from the Society of Motor Manufacturers and Traders suggest that about 6,000 cars were personally imported to the UK last year. The Eurocar Import Agency brings about 1,200 cars from Europe to the UK every year, at an average price of pounds 10,000 each. The SMMT warns: "Consumer offers have traditionally been the most generous in the UK where instances of long warranties, free servicing, free insurance, subsidised finance and more generous trade-in prices on second-hand vehicles all present considerable benefits to the buyer. Many of these features are completely absent from other European markets." Guide prices on imported cars. Specs and extras may vary. Importer`s UK dealer`s Save price (RHD)price Broadspeed (LHD*) Vauxhall Astra 1.6 pounds 7,976 pounds 12,820 38% Volkswagen Golf 1.4E pounds 9,177 pounds 12,735 28% Ford Mondeo 1.8 pounds 10,521 pounds 15,680 33% Vauxhall Corsa 1.5 pounds 6,448 pounds 11,370 43% Domporto** (RHD) Mercedes S500L pounds 58,000 pounds 74,040 22% Alfa Romeo 156 1.8TS pounds 17,500 pounds 20,173 13% Fiat Coupe Turbo 2.0L pounds 21,000 pounds 24,022 13% Euro Continental (RHD) Volvo V70 T5SE pounds 25,716 pounds 29,470 13% Landrover Discovery GSTD5 automatic pounds 25,260 pounds 30,895 18% Alfa Romeo 166 3L V6 pounds 24,800 pounds 29,170 15% *For RHD drive add between pounds 300 and pounds 800. Broadspeed prices do not include price of ferry trip. ** All Domporto prices and UK comparisons shown on- the-road.
1998

Car Imports: More for Your Money

BBC News
---

Drivers looking for bargains on new cars can head to other parts of the European Union and save thousands of pounds. Many makes and models of most of the major manufacturers are cheaper outside the UK. And as more British consumers become aware of the price disparity, increasing numbers are taking their buying power outside the UK to other parts of the EU. In response to this demand, one of the leading cross-channel ferry operators has teamed up with a firm which specialises in buying cars overseas. New, T-reg cars, go on sale in the UK with manufacturers and dealers expecting to 15% of annual sales during March.
Car cruise
Stena and Broadspeed Engineering are launching 'Car Cruise', a travel package to Holland, with tips on how to go about snapping up a new vehicle cheaply. The differences between car prices in the UK and the rest of the European Union have been hitting the headlines. Broadspeed Engineering managing director Simon Empson said: "Broadspeed has been at the forefront of publicising the availability of cheaper cars in Europe and the information service we offer simplifies the entire process of buying a right hand drive car abroad. "The car cruise package is an extension of this. The response has been overwhelming."
Got a new motor?
Those buying T-reg cars will no doubt be interested to learn that according to official EU figures, leading makes of cars are on average up to 40% more expensive in the UK than in continental Europe. The EU's latest findings show 57 of the 76 best-selling models were more expensive in the UK than elsewhere in the union. Holland, Spain, Portugal and more recently, Sweden, tend to offer the best buys. The UK's Office of Fair Trading is currently investigating the car industry, looking into whether the manufacturers are abusing their powers and force motorists to pay too much. Dealers and car makers are being asked about practices such as the use of recommended resale prices to squeeze dealers' profit margins, the use of bonus payments to encourage them to stick to the resale prices. MPs too have voiced their concerns at the prices paid for cars in the UK.
Pound problems
Head of communications at the Society of Motor Manufacturers and Traders, Al Clarke, says the cost differences are down to the strength of the pound. "The consumer is perfectly entitled to buy a car wherever he wants to. We would say be sure of what you are buying and the prices." Mr Clarke argues many European deals do not include the warranties and levels of service available in the UK.
2012

Mr Money: Join the car supermarket revolution

The Telegraph
---

It's time to ditch traditional dealers if you're committed to securing the lowest price on new and used cars.
by Mike Rutherford
---

Thinking of splashing out on a car, new or used? Perhaps you have already convinced yourself that it's probably best to buy locally from a traditional, officially appointed dealership? If so, you could be making a big mistake. It's highly improbable that the nearest franchised dealer somehow has, or can get his hands on, the right car for you at the right (by which I mean the lowest possible) price. These days, the clued-up consumer quite rightly thinks nothing of shopping around for expensive products such as car insurance, fuel and routine servicing, so why stick to tired, old motor trade tradition when it comes to buying a car? Actual or virtual car "supermarkets" are now the best and easiest places to begin when trying to identify the right cars at the right price. These businesses may be able to sell you an unused car direct. Or, ironically, they may put you in touch with one of those traditional, troubled franchised dealers – although probably not one in your area because a rival elsewhere in the UK network will almost certainly undercut him. What qualifies as a car supermarket in 2012 is open to interpretation. Certainly, colossal, long-established retailers such as Motorpoint (which has sites in Burnley, Derby, Glasgow, Newport and Peterborough), Trade Sales (Slough) and Cargiant (London) qualify as archetypal supermarket operators with no allegiance to make or model. But some franchisees with large sites and showrooms have adopted an "if you can't beat 'em, join 'em" approach and devoted some or all of their land and showrooms to the supermarket-style of lots of low-price stock. In addition to these retail giants, there's also no end of internet-based specialists which link consumers with the most competitive suppliers. Whatever the type of business, it should be able to offer you pretty much everything the franchised dealer offers – vehicles with proper and appropriate specs, road tests, part exchanges, finance deals (although you might find cheaper loans elsewhere), manufacturer warranties and more. If in doubt about, for example, guarantees (if any) on used cars or warranties on new or pre-registered models, ask for clarifications and explanations. In writing. If they're not forthcoming, walk away and shop elsewhere – just as you would walk from any business that's not prepared to supply important terms and conditions that the consumer can read, absorb and keep for future reference. The rules of engagement differ, sometimes widely. Ask if published prices are negotiable or whether there's a no-haggle rule. Is the cost of the road fund licence, a tank of fuel and delivery included in the price? It's imperative that you're 100 per cent clear about what you're buying before you sign, so don't be afraid to ask. Not that you should need to, because the best operators in the car supermarket business are perfectly open with potential customers about everything they need to tell you and everything you really need to know. Here, in alphabetical order, are a few of the best-known non-franchised car supermarkets and a few other companies specialising in the direct or indirect supply of heavily discounted vehicles in the UK.
Broadspeed.com
claims to offer "the lowest dealer prices" and buyers looking for new, nearly-new, ex-demo or used cars would do well to use it as a starting/reference point. It has a friendly attitude and is honest enough to admit that its job is to negotiate a low price for a car then introduce potential customer to supplying retailer, after which Broadspeed charges a fee of £199 – but only if the sale goes through.
Carcraft.co.uk
claims to be "the leading used car supermarket" and has 11 showrooms. Its cars come with a seven day exchange policy, are guaranteed for a year, have 12 months breakdown cover and free servicing for a year. Trouble is, all those goodies cost, and it's the customer who has to pay for them.
Cargiant.co.uk
has up to 5,000 vehicles in stock. With a low profit margin/high product turnover approach, the prices paid by customers are keen. Surprisingly, there's a no haggle policy. A £200 deposit will secure a car for three days. But be warned – credit cards, personal and company cheques aren't accepted. Some debit cards are. Test drives and part exchanges are not a problem.
CarSupermarkets.co.uk
is a facilitator rather than retailer, claiming to offer the only complete directory and guide to the UK's biggest car sellers. Might be worth checking its website though – if only for details of vehicle retailers.
Motorpoint.co.uk
stresses that it stocks European specification cars, supplied with the balance of the manufacturer's warranty. It takes vehicles in part exchange. Test drives are always available. All staff receive specialist in-house training. At the time of writing, its biggest saving was on a delivery mileage 61-plate Mercedes-Benz S-class S350L CDi, yours for £59,999 – a saving of £17,595 with fitted extras worth £13,209.